Martin Rybacki is a Polish-born visual artist from Germany.
He likes to work in different styles and mediums.
He is interested in the liminal arts between the profane and the sacred.
Being embedded in and a product of a culture that reflects relativism, he uses both his personal biography and known symbolizm in his search for a place between secular and religious art. For this he focuses on meaning and not on formal recognizability.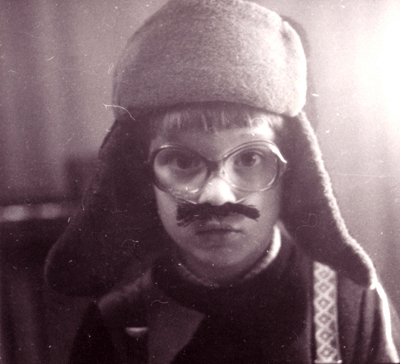 NEWS

Solo
"Unfinished Self-Portrait of the Unknown Artist as a Young Man"
6.3. – 6.5.2020 (prolonged)
The Gallery of Art in Legnica
Legnica, Poland, 2020

Group
"Call for Papers"
7.12.-26.1.2020
Galerie Friedrich+Ebert
Vernissage 7.12.19 – 19h
Friedrich-Ebert-Str. 236, 42217 Wuppertal

Group
"ELSE GEHT AUS X" – Tribute Exhibition to the 150 Year Anniversary of Else Lasker-Schüler
4.8. – 24.8.19
KuKuNa KulturAtelier
Vernissage 4.8.19 – 12h
Hünefeldstraße 54A, 42285 Wuppertal

Solo
"Absicht"
5.7. – 3.8.19
Galerie Friedrich+Ebert
Vernissage 5.7.19 – 19h
Friedrich-Ebert-Str. 236, 42217 Wuppertal

Group
"Advent-Special"
8.12. – 9.12.18
fineartberlin
12 – 17h
Torstr. 61, 10119 Berlin
EDUCATION

bergische university wuppertal, germany
folkwang university of arts essen, germany
jan matejko academy of fine arts cracow, poland
academy of arts düsseldorf, germany


EXHIBITIONS

2020 Groupexhibition, Earlstreet, Darmstadt – cancelled due to C'rona
2020 "Unfinshed Self-Portrait of the Unknown Artist as a Young Man", The Gallery of Art in Legnica, Poland
2019 "Call for Papers", Galerie Friedrich+Ebert, Wuppertal
2019 ELSE GEHT AUS X – Tribute Exhibition to the 150 Year Anniversary of Else Lasker-Schüler
2019 "Absicht", Galerie Friedrich+Ebert, Wuppertal
2018 "Relations and Contexts", The Gallery of Art in Legnica, Poland
2018 fine-art-berlin, Advent-Special, Berlin
2018 fine-art-berlin, intimate spaces No 4, Berlin
2018 ARTSIDES 1.0 Utopiastadt, Wuppertal
2018 Unterbarmer Druck-Kunst-Tage, BBK Bergisch Land
2018 Kunst trifft Bildung, TAW Wuppertal + BBK ergisch Land
2017-2018 Print-Calender Exhibition, WOGA
2017 Kunstpreis-Eisenturm exhibition, Mainz
2017 Myths and Fairytales, BBK Bergisch Land
2017 Tradition and Experiment, Art Poster Exhibition, BBK Bergisch Land
2017 Print-Graphics exhibition BBK Bergisch Land, Wuppertal
2015 Orientexpress, Wuppertal, Solingen, Schwelm
2015 "Transparent Portraits", KuKuNa, Wuppertal
2014 Diploma exhibition, University Folkwang, Wuppertal
2013 ASP Cracow, End Year exhibition, Poland
2012 ASP Cracow, Erasmus Graphics exhibition, Poland


AWARDS

2017 Mut zur Wut – Winner
2017 Mainzer Kunstpreis Eisenturm – Shortlist


All images and works belong to the author.

data privacy statement / Datenschutzerklärung